What Clients are Saying . . .
I have recently started my own business and a friend of mine suggested LinkedIn. I had been really struggling with the platform as I have never used it before and had no idea where to start. Scott has been amazing and patient with me as I navigate this. His teachings are easy to follow and make perfect sense, as he breaks down the LinkedIn rules and how it all works. Using his methods I have gained so many new connections I had never dreamed of getting. His daily posts and information are incredibly helpful for someone trying to grow a business. I look forward daily to seeing what new information he has posted. I can not say enough how blessed I feel to have an asset like Scott guiding me to help me become successful. I highly recommend Scott Aaron to anyone looking to achieve greatness in their business.
If you want to grow your business, look no further than Scott Aaron. Scott teaches a structured, simple-to-follow Linkedin strategy. I have spent tens of thousands of dollars on other so-called mentors and coaches, and the small investment Scott asked for has been the most valuable, hands down.
Within a week of implementing what I was learning, I had more appointments on my calendar with people ready to do business than I ever thought possible. Thank you!
I've known Scott for many years. Over the last year, I've worked with Scott. He has coached me through his Expert Authority program to help me build my business coaching program. I benefited greatly from Scott's expertise and guidance in LinkedIn and running a successful business coaching practice. He has excellent technical and operational knowledge that he shares willingly with a sincere intent to see his clients succeed in their chosen fields. Thank you, Scott!
Scott Aaron is a fabulous teacher on how to use LinkedIn to build your business and stay within the LI rules. I have been on LI since the very early days of the platform. I had a fair number of connections but I used it more like a Rolodex so I wouldn't forget people and would always have their updated information. I posted rarely and as a result, did not have much activity. Scott has taught me how to really use Linked In to make and nurture connections. I strongly recommend his training if you want to really get benefits from LinkedIn.
Scott Aaron is a clarion voice for LinkedIn and I believe his coaching gives not only a clear path for establishing your professional presence on this platform, but it also helps you clarify your purpose and passion for serving those who would most benefit from what you offer. His system for delivering value and developing relationships allows you to be authentically you. His support has made a huge difference for me and brought joy to my engagement on LinkedIn. I feel he truly cares about my success and offers genuine encouragement every step of the way. Taking time to get to know my connections and what is important to them is a lot of fun and gives a sense of community. If you're not maximizing your presence on LinkedIn, definitely consider working with Scott.
After taking an almost 3-year sabbatical from my career, I connected with Scott for guidance and direction to reconnect with my business and reconnect with others. Scott is the real deal when it comes to LinkedIn and coaching for business growth and success. After a short while of applying his simple and effective approach, I have created a real presence on LinkedIn, connected with many like-minded professionals, filled my weekly calendar with discovery calls, and created partnerships that are growing both my business and myself. It is a blessing to work with Scott, as he is the master of his craft and delivers his no-nonsense, compassionate and simple approach to ensure success for each person he works with.
Thank you, Scott. I truly appreciate you.
Stephanie Bonte-Lebair
Using Scott's simple and effective organic outreach on LinkedIn has doubled my virtual registrations for my events and filled my calendar with aligned prospect calls – so much so that I had to slow down my outreach to keep up with the pace. Scott is a masterful connector – and also an ethical and really good guy who honestly cares about helping others reach their business goals. If you are tired of spammy messages and confusion on how to use LinkedIn – look no further. He's the real deal.
Dan Kopp
I am honored to write this recommendation for Scott Aaron. I have only known Scott for about 2 months, but let me tell you, our interaction has been transformational for me. I enrolled in a Mastermind course several months ago that led me to understand that I needed to focus on LinkedIn in order to interact with my ideal clients. A little research led me to Scott, a guru of leveraging LinkedIn for business purposes. When we first interacted I was lost as a new entrepreneur having never existed in the business world. I was unsure of my role in my new business and did not know where to start. Scott's impact on me was profound. He allowed me to see the bigger picture of what I was doing and that I had to approach my new role through a networking lens, rather than a sales lens. His tutelage paid off immediately as I was able to quickly increase my connections with ideal clients, land discovery calls, and expand my presence on LinkedIn via an orchestrated approach. I am now two months into my new approach and I am viewed as an expert by those with whom I interact on LinkedIn. I strongly recommend you engage with Scott to see what he can do for you. He is personable, professional, and creative and an expert at maximizing the tools available on LinkedIn.
May Yeo Silvers
Scott has helped me to utilize Linkedin in a whole new way to grow my visibility and business. His coaching is systematic and easy to follow, and always up to date with the ever-changing algorithm and rules. With only 30 mins a day using what he had taught me, my network doubled in 2 weeks! He is not only a great coach but a genuinely nice human being. If you are looking for a Linkedin expert, he is your man!
Jenny Teeters
Scott Aaron is one of the most valuable people I've ever worked with. As his client, I have achieved tremendous results immediately. I was first impressed by Scott's books and Podcasts which quickly led me to ask him to coach me. As a business coach and strategist, Scott understood my pain points perfectly and developed a personalized plan that a busy multipreneur like myself could incorporate – with weekends off! Scott is a brilliant expert authority and I highly recommend him.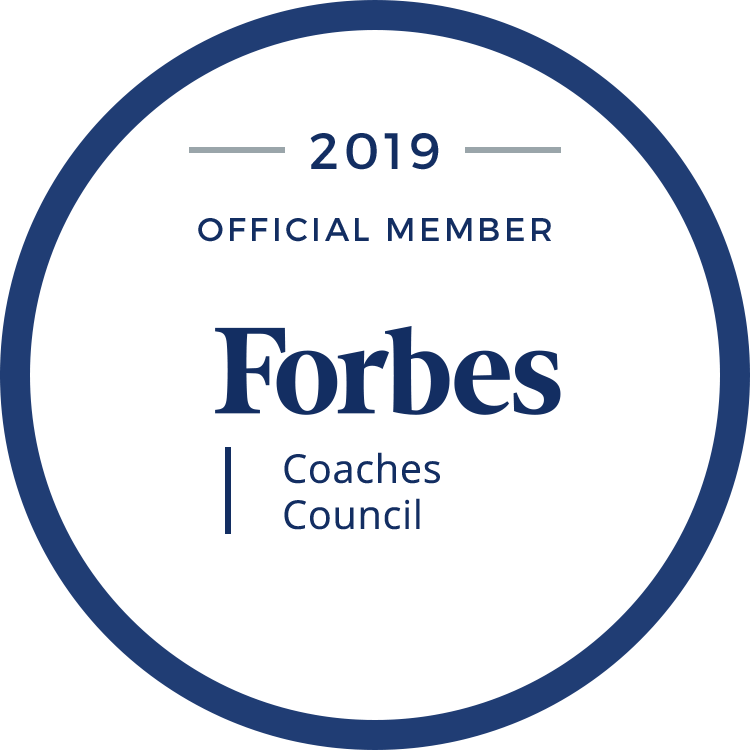 Scott is a proud member of the Forbes Coaches Council!